The Importance of Ankle Stretches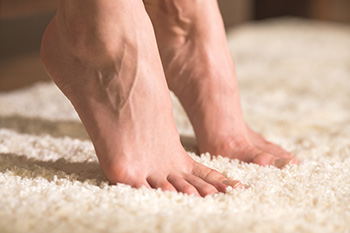 Ankle stretches often go overlooked in daily self-care routines, but they can help you maintain healthy and functional feet. Performing simple ankle stretching exercises on a regular basis can help prevent injuries, improve flexibility, and relieve discomfort. More importantly, experts believe that such stretches significantly reduce the risk of ankle sprains and strains. By increasing the flexibility of the muscles and tendons surrounding the ankle joint, you can better adapt to sudden movements and uneven surfaces. The calf stretch exercise targets the calf muscles and Achilles tendon, further enhancing the stability and resilience of the ankle. In addition, ankle stretches may improve overall foot and lower leg flexibility. Stretching helps to reduce muscle tension and enhances mobility. The ankle alphabet exercise involves tracing the alphabet in the air with your toes. This movement encourages a full range of motion in the ankle joint and helps to relieve tension and discomfort. These exercises, and others, not only help prevent injuries but also promote flexibility and reduce discomfort. For more information on ways to reduce the risk of ankle sprains and strains, it is suggested that you make an appointment with a podiatrist.
Exercising your feet regularly with the proper foot wear is a great way to prevent injuries and build strength. If you have any concerns about your feet, contact Terri Quebedeaux, DPM from Agave Podiatry . Our doctor can provide the care you need to keep you pain-free and on your feet.
Exercise for Your Feet
Exercise for your feet can help you gain strength, mobility and flexibility in your feet. They say that strengthening your feet can be just as rewarding as strengthening another part of the body. Your feet are very important, and we often forget about them in our daily tasks. But it is because of our feet that are we able to get going and do what we need to. For those of us fortunate enough to not have any foot problems, it is an important gesture to take care of them to ensure good health in the long run.

Some foot health exercises can include ankle pumps, tip-toeing, toe rises, lifting off the floor doing reps and sets, and flexing the toes. It is best to speak with Our doctor to determine an appropriate regimen for your needs. Everyone's needs and bodies are different, and the activities required to maintain strength in the feet vary from individual to individual. 
Once you get into a routine of doing regular exercise, you may notice a difference in your feet and how strong they may become.
If you have any questions please feel free to contact our offices located in Seguin, LaVernia, Gonzales, and Lockhart, TX . We offer the newest diagnostic and treatment technologies for all your foot and ankle needs.
Read more about Exercise for Your Feet